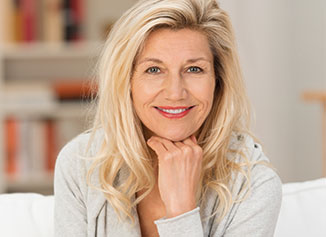 Vulvovaginal atrophy (VVA) accompanies the natural aging of the vagina and affects up to 80% of women after menopause, and imparts a substantially negative impact on quality of life(1). Clinical signs include vaginal walls thinning and reduced vaginal secretions, ascribed to the reduced estrogen levels following menopause, and result in vaginal dryness, itching, dyspareunia or/and bleeding during sexual intercourse. In addition, women with VVA often suffer from urinary symptoms such as urge incontinence (UI), urinary tract infections (UTI) and stress urinary
The study presents 3 case reports of patients with VVA symptoms. Significant improvement from baseline in VVA-related symptoms: itching, burning, dryness Dyspareunia/Dysuria were reported by all three patients one month following the second treatment. Moreover, moderate to major improvement in vaginal tightening was reported by both the patients and their partners.
Tight correlation between clinical observations and subjective patient assessments of vaginal atrophy symptoms following FemTouch™ therapy was observed. VHIS scores for each parameter such as vaginal elasticity, fluid volume and epithelial integrity, had improved over the course of treatment. Overall,  Woman's health improved from a severely atrophic to a non-atrophic state at one month after the second treatment session.